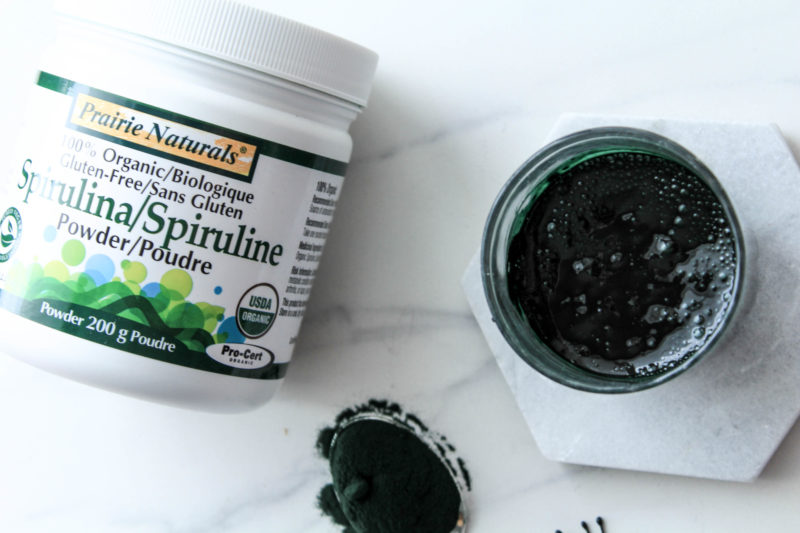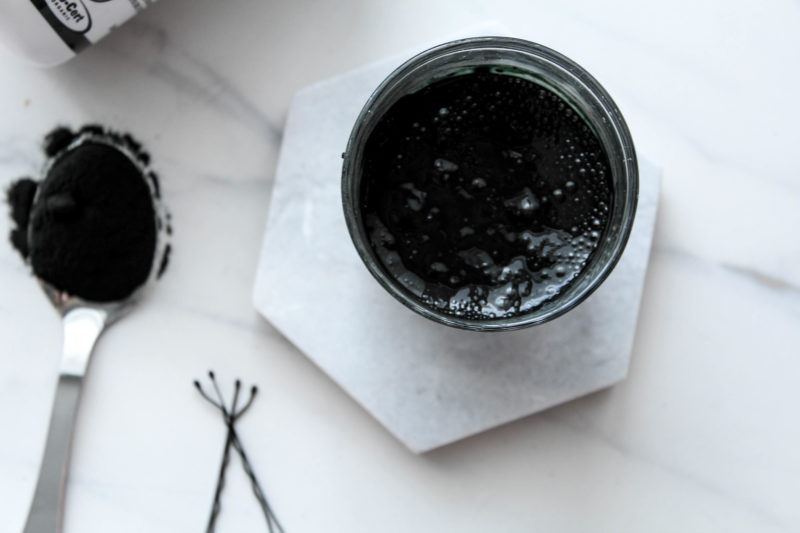 A couple weeks ago I posted an Instagram story where I had a bunch of green shit all over my face. In my poll, 100% of you said you wanted to know wtf it was.
It was a MERMAID MASK!!
As much of a product junkie as I can be…  I love a good DIY mask. It's truly amazing how effective your kitchen cupboard items can be. And THIS mask, is very effective.
Okay. SO! What is spirulina and why the fuck am I putting it on my face?
Spirulina is one of the oldest superfoods found on this planet. It's a type of blue-green algae found in lakes and oceans that is just FILLED with vitamins and nutrients. AND it's a complete protein.
When ingested, it helps to give a little kick of energy (Seriously, try this energizing smoothie.), alleviates sinus issues, and even detoxifies heavy metals.
And when applied to the skin…. like in this amazing mask!…
♥ Brightens (like wow)
♥ Encourages cell turnover (great for anyone with acne marks!)
♥ Contains antibacterial properties (fights acne!)
♥ Eliminates toxins
♥ Wards off free radicals
Just so many benefits. And you know me, I like to keep things simple. So this mask has only 3 ingredients!
---
Mermaid Mask
1 tbsp spirulina
1/2 tsp honey
water
To Make: Add the spirulina and honey to a small dish. Slowly stir in water until it forms more of a paste. Apply!
I like to let it sit for like, 20 minutes while I have a bath. And rinse off with warm water (you'll want to do this in the shower because it can get a little messy. Not quite like my first experience with the activated charcoal mask… but messy.)
---
Afterwards, I find my skin is GLOWING (the honey also helps with this), my skin tone is more even (bye, redness!!), and just SO soft. Enjoy!
XO