I've been so excited to share this with you guys!! I recently had a chance to interview one of my favourite new bloggers, Erica, from Bring Your Own Kombucha (How great is that name??) If you've been following along with the wellness challenge, you've probably had a look at her blog.
Because Erica is basically the definition of #bossbabe, she agreed to contribute to the wellness challenge with weekly tips for you guys! See, this is what I love about her: She's all about collaboration over competition. This girl agreed, without question, to be part of the challenge!
Just a little background… Erica started Bring Your Own Kombucha like, the same week I did. And in this super saturated industry with ever changing (and frustrating) algorithms, she's managed to grow rapidly and create an awesome community of women. She has a way of keeping everyone engaged and obsessed with her content. She's even had some pretty big deal guests on her blog (Lauryn Evarts of The Skinny Confidential and Jordan Younger of the Balanced Blonde to name a few!!)
If you follow her on instagram, you'll see that along with sharing all her wellness tips and fave products, she's constantly promoting other bloggers content. She gives credit where credit is due and works hard to  let us all know there's room for everyone.
There's A LOT to be said about that….
OH, and did I mention she's also a full time attorney? #badassAF
So obviously I had been dying to talk to her for a while now and pick her brain on how she keeps it all together while killing it in the blogging world
Okay, now let's let her do the talking….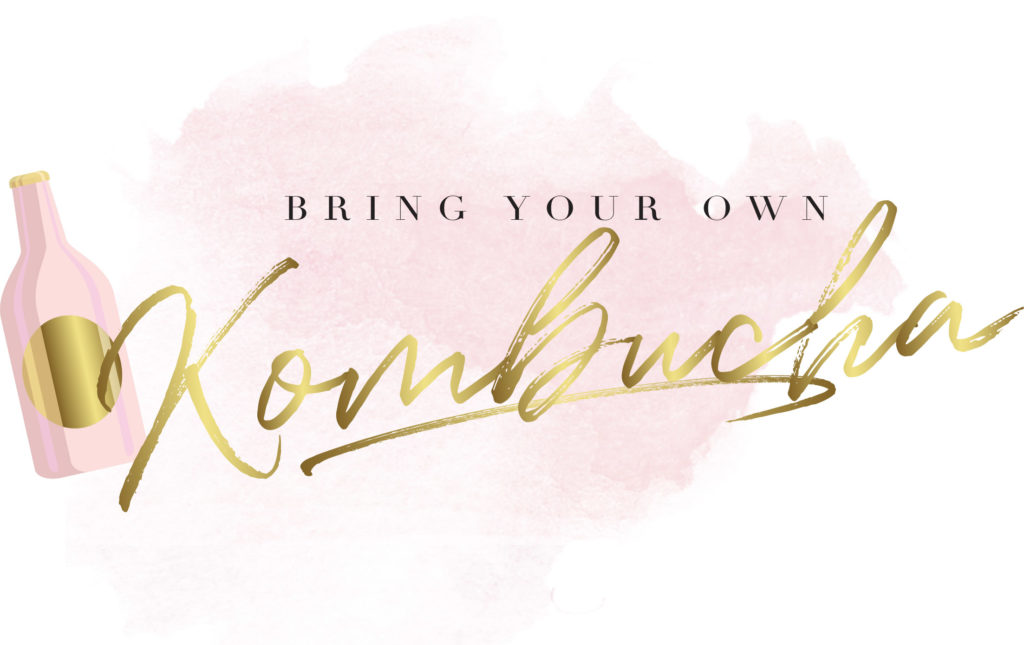 "Be Authentic, Collaborate, and Be Persistent"
Okay… so, tell me! What inspired you to create Bring Your Own Kombucha?
Last January, my new years resolution was to be the HEALTHIEST I could be in anticipation of turning 30 this past year and eventually preparing my body to get pregnant. I was drinking lots of kombucha, adaptogens, and the like, and my friends were like WHAT THE HECK ARE YOU DRINKING. So I started sharing my tips with them. I also have a journalism degree so at that point it just kind of made sense to start writing about my wellness tips and turn it into a blog!
Wow! Love that. Since starting your blog and sharing this journey, do you find it has helped you to stay on track? Have you come across any challenges in sharing this aspect of your life?
YES! I totally think it makes me more accountable for how I live myself – because I make sure I practice what I preach. But it also makes me more curious because I am always looking for healthier food options and nontoxic beauty or cleaning products to use.
Fortunately, I've pretty much encountered nothing but positive and wonderful people in the wellness community. I think the only challenge with having a blog and being on social media is putting yourself out there. My first blog posts were so hard to send out. I still get nervous talking during instagram videos and the such.
I'm so glad you've found that in the wellness community!
Since starting your wellness journey, what are the key changes you've made? And what are the changes you've noticed in yourself?
1 – I definitely make sure I start my morning in a healthy way. Why wouldn't you want to start your day the best way possible. I like to make bulletproof coffee with mct oil and collagen. I have some gg cracker avocado toast for breakfast.
2-
I try to work out when I can.
My husband and I want to have kids soon so for me its really important that we both get into routine so that we can build a good foundation and it becomes more habit then trying to squeeze it in.
3- I

switch up my workout routine

almost every 2 months bc I get so bored. I was doing Orange Theory FItness for a while and now I am doing Pure barre. I always do yoga 1-2 a week (alteast!) even if its in my home watching youtube videos.
4- Mentally I think I am so much more
confidant, happy, and feel good about myself
. I've never been super confident or able to put myself out there. Even though I'm not in perfect shape or 100% where I want to be, I know I"m doing my best at this point in time and that makes me happy. I look at wellness holistically as in
you need to balance your nutrition, your workouts and your mental health equally.
Speaking of putting yourself out there… OMG. You have interviewed some pretty big deal people from the blogging and wellness world. What's your advice to other girls looking to put themselves out there? 
Ahh! Thanks! Yes, I literally just ask! Whats the worst that will happen? They will say no or not respond. (AND THAT HAS HAPPENED ALOT!) I just keep putting myself out there and hope that it works out. No secret formula there. I actually starting asking prominent people in the industry if they would come on my blog and I was SO nervous because I haven't even put out ONE podcast episode yet but I just scheduled a podcast with someone pretty big time and I am SO ELATED. I cannot wait to announce it.
Home: nontoxic cleaning products like mrs. meyers & honest company, I only use soy candles by cocochantel, I LOVE stasher bags for my snacks, leftovers, storage. They are these silicone based reusable snack bags that you can freeze food in, use to boil, or as is. AMAZING. No more plastic baggies in our house!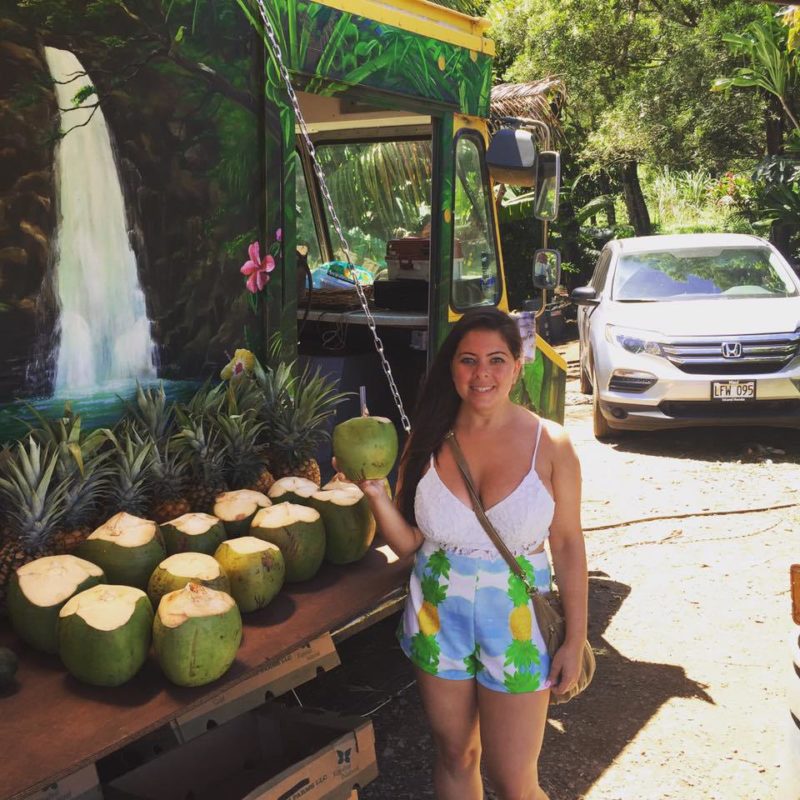 Okay, sooo you work full time as an attorney. You blog (which is basically another full time job in itself), you find time to take care of your self. You do yoga most days… And you're married! How the HELL do you keep it all together without losing your mind?
Who says I haven't lost my mind? LOL! Seriously though, its a BALANCING ACT.  Some weeks are busier then others. I pretty much work 9-5 as an attorney, I dedicate my 1 hour lunchbreak every day to
answering messages on instagram or writing for the blog, I workout 4-5 days a week and of course I want to spend time with my husband. It changes every week but I just prioritize every day/week, live by my planner, time block, and if I need a day off – I take it. I haven't worked out in two days and I"m okay with it. I will go back to working out tomorrow. I have some blog posts that need to be completed ASAP – but it will get done. I just have come to accept that I will do what I can, when I can, and everything else will get done, eventually.
I've watched your blog grow so quickly. Blogging is NOT what it used to be. We don't just get 10K followers over night. In an industry so saturated, what advice can you give on staying motivated to keep growing?
1 – Make sure you are doing it for yourself. It won't last if you aren't. Write because you are so passionate and interested in the topic. I swear the first few months it was just my dad, my bff, my sister and husband reading every single post.  But I kept writing because I didn't care I loved writing about it. It will also be evident in your writing.
2- Be kind to everyone!!!! I had RANDOMLY connected with an awesome girl from LA on instagram. Turns out she knows a few celebs and was able to get me interviews with them. All because we were just having small talk over wellness tips.
3 – CLICHE BUT COLLAB OVER COMPETITION. I don't know everything about the wellness industry – not even close (that's why its a journey!) so be open to taking advice and cultivating a collaboration over competition community. I LOVE guest posts because they teach me something I don't know.This applies to every industry – fashion, food, lifestyle, etc.
What are some of the tools you've found most effective to grow your following and create an engaged readership?
I create my photos on canva since its free and I prepare my posts on Sunday night (when possible) for both instagram by saving it in my drafts and the website by scheduling it. I found the only way to grow is to be authentic, collaborate, and be persistent.

What are some of your biggest moments so far since starting your blog?
I think interviewing Lauryn of the Skinny Confidential and also Jordan of The Balanced Blonde!
Also, the IF challenge was a huge milestone – our first challenge I was hoping for 10 participants and we had over 100 people sign up! I was in awe at the number of participants
So what is 2018 looking like for you? Both for yourself and for your blog?
Personally, I really want to start growing our family this year.
As for the blog, I have no idea. I am just staying in my lane, as Lauryn says, and working away on it. The BYOK podcast will launch on 2/15 which is SO NERVE RACKING/ EXCITING! And I have a
book collaboration coming out soon with a public relations guru
(not sure when the release date is, hoping some time in february). It's a legal and PR guide for bloggers! So I am SO SO SO incredibly excited for that as well.
That is amazing! You are digging into so many new things! 

When you launched BYOK, did you see it turning into so many things?

I had no idea it would turn into what it is now. I initially thought it was a good idea because I always planned to stay at home when we had babies or work part time and write a book. I have a journalism degree and that has always been a big passion of mine. So I figured blogging would stregthen my writing skills since I had taken a haitus from writing during law school.
I'm so excited to see you gaining all these opportunities after all your hard work
When your family begins to grow, will you be sharing that with your readers?
absolutely!!!!!! I think it will be interesting to explore a whole other side of wellness and incorporate all the things us women need to know when our bodies change!
---
From here we totally just got chatting all things pregnancy and babies hahaha
But seriously, how bad ass is Erica? I wife, attorney, blogger, launching a podcast, has a book collaboration happening….
And we don't have time to go to the gym? HA!
Erica has some amazing things coming up so make sure you're following Bring Your Own Kombucha on Instagram and subscribe to her newsletter because I seriously look forward getting this in my inbox.
Here's just a little taste of what you'll find on her blog…
Why Your New Years Resolutions Are Failing

5 Happiness Tips to a Healthier Life