If you guys have been following along on Insta-stories lately, you would have seen me constantly posting matcha lattes. Basic AF? Yep.
I've been going HARD on shooting content and as I'm working away, matcha's have been my go to beverage to sip on. I love to have a little something to sip on while I'm working… watching tv… driving… anything really. And wine isn't always practical when I'm creating content for you guys because before I know it, I have stuff scattered everywhere and my ass is parked on the couch watching Real Housewives.
So, matcha's it is.
I've shared what I put in my matcha but not exactly how I make it. And I wanted to share with you guys WHY I drink matcha (other than because it's amazingly delicious)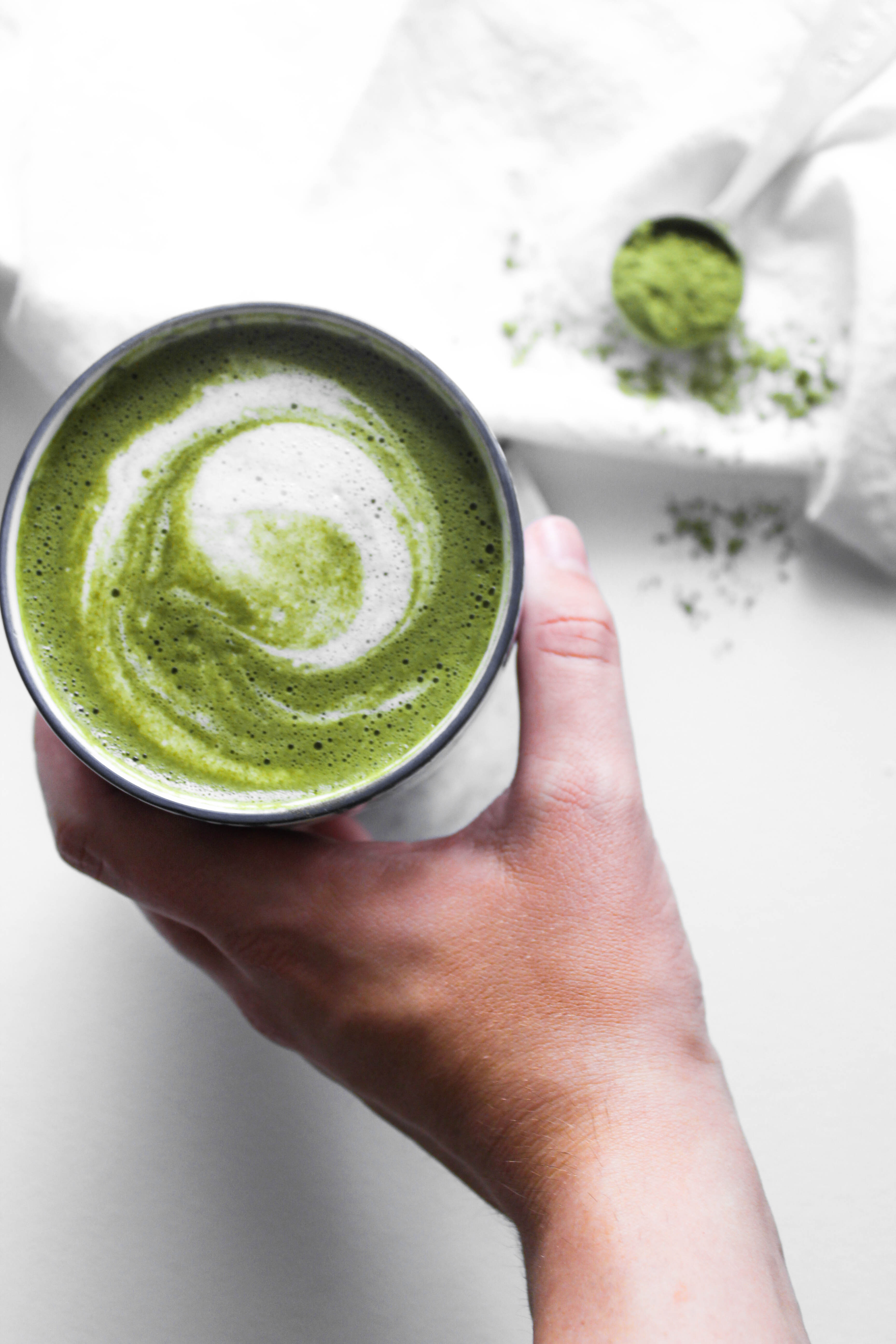 So here's the thing. Once when I was somewhere in my late teens, I was given the wrong drink at a coffee shop. I can't remember what I ordered, but I was given this creamy green drink. Being shy, I just took it rather than getting my drink fixed. WELL. I've been hooked ever since.
That barista really did me a favour. Whoever you are, wherever you may be… thank you.
This has always been my go to when I'm not really in the mood for coffee. And lately, I've been drinking it to take advantage of it's benefits.
We've been living kind of a hectic life the last few months… move across the country…. new job, another move into a new place… travelling some.. eating poorly… and we've been trying to test out all these awesome local beers.
My bod needs a little TLC. Now that we're all settled into our new place, I'm really trying to focus on listening to my body and treating it right.
Lately I've been starting every day with one of these… And here's why:
The Benefits of Matcha
Detoxifies the bod. Isn't this what I'm all about? Because of it's high levels of chlorophyll, matcha is capable of removing heavy metals and chemical toxins from your body
Protects your immune system. This is greatly needed with Lily being in daycare and bringing EVERYTHING home. EW. Matcha has been shown to have antibiotic properties aaaaand is high in antioxidants.
Great source of: Potassium, vitamins A and C, calcium, and iron.
Safely boosts metabolism. Matcha helps burn fat 4 times faster than average without increasing your blood pressure or heart rate.
Increases energy. Omg have I ever been needing this. Coffee just has not been cutting it. The combination of the caffeine in matcha AND its other nutrients can help to increase energy and endurance for up to 6 hours.
Helps to protect your liver. Ahem.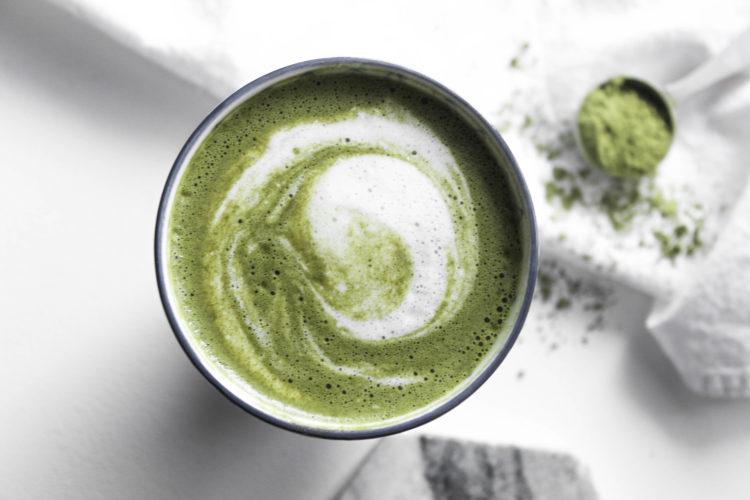 So now that you're convinced you need more matcha in your life… here's how I like to make mine…
Vanilla Matcha Latte
Ingredients:
1.5 cups UNSWEETENED vanilla almond milk
1/4 cup hot water (not boiling)
1 tsp organic matcha powder
1 tsp coconut oil
1/2 -1 tsp honey (or liquid sweetener of choice)
Here's what you do:
Boil kettle and let the water cool down a bit while you continue the rest… Heat almond milk on the stove over medium heat. DO NOT boil, let it just heat up (you will see small bubbles around the sides) Add heated almond milk, coconut oil, and sweetener to a blender and blend until frothy. In your cup, combine the hot water and matcha powder and stir well! Now pour almond milk mixture over top.
And you're done! Sip away 🙂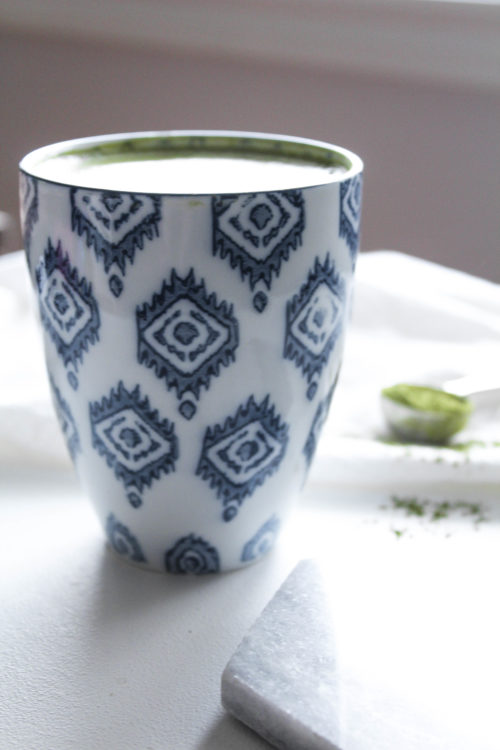 The reason for not mixing the matcha with boiling water is because it will remove some of the nutritional benefits from the matcha. SO this is important!
Now I'm off to make another cup….
Happy long weekend everyone! XO
EDIT: A lot of people have been asking what kind of matcha powder I use.  Here's the link!