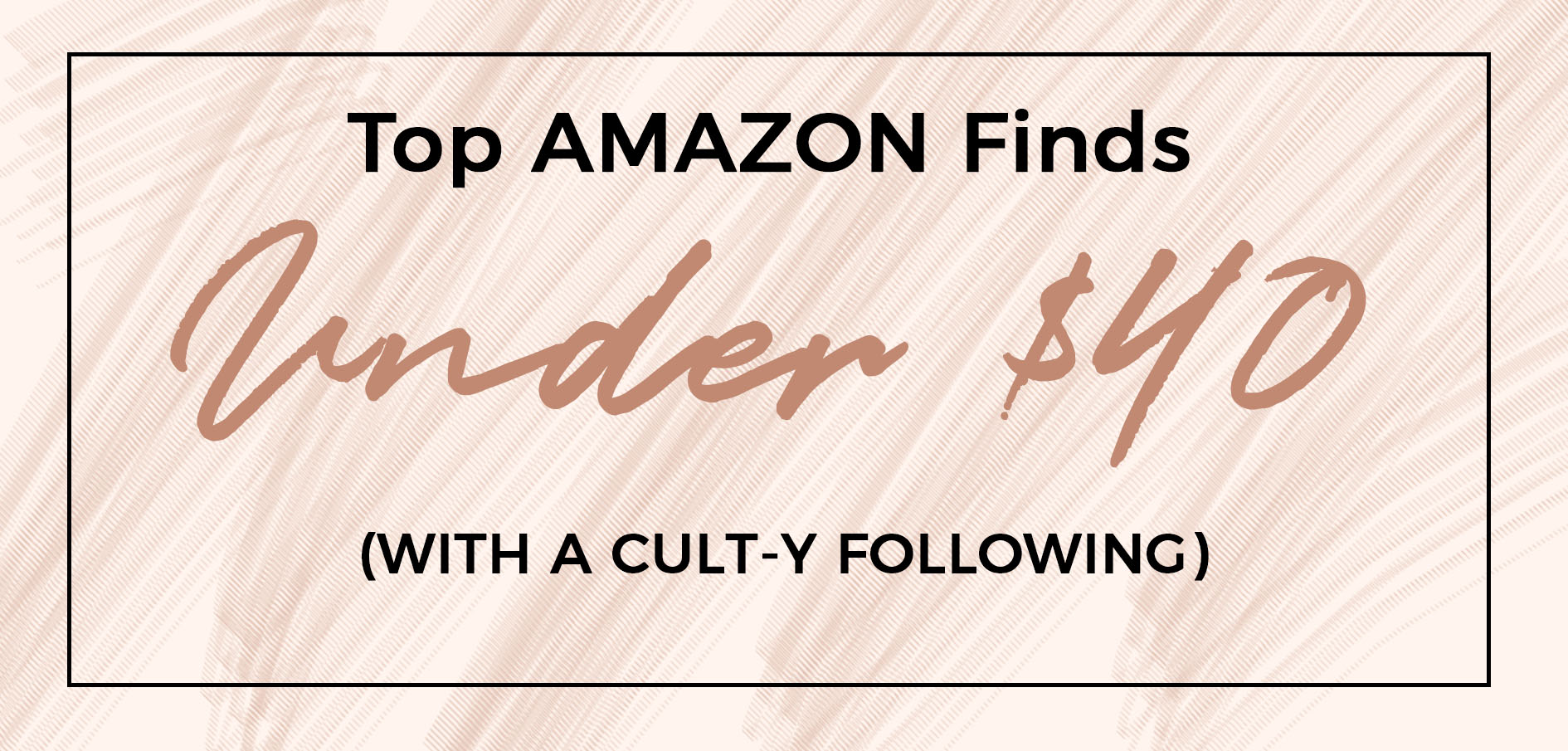 I was about to do a big amazon order and stock up on all my fave things when I started to feel a little inspired. I'm always talking about these products and why I love them so much, so why not help make your next late-night-too-much-wine-online-shopping trip a little easier?
So here's the thing. I love sharing with you guys all my favourite products and how to use them. MOST of these I have been using for years (and CANNOT imagine a life without) after hearing bloggers or influencers talk about them over and over and over again.
This is why I believe some products have created a "cult-y" following: They fucking work. Hearing from a blogger or influencer why they love something sticks with us because we know they've actually tried it and are giving their honest opinion about it. The longevity of their careers depend on being authentic.
People can see through bullshit. Celebrity endorsements are just that… bullshit. Sorry but Jennifer Anniston, you do NOT use Aveeno to achieve that flawless, glowing skin.
So, in my honest opinion, these are types of products that I COMPLETELY understand why have a cult-y following and my favourite brands, tried and true, of those products.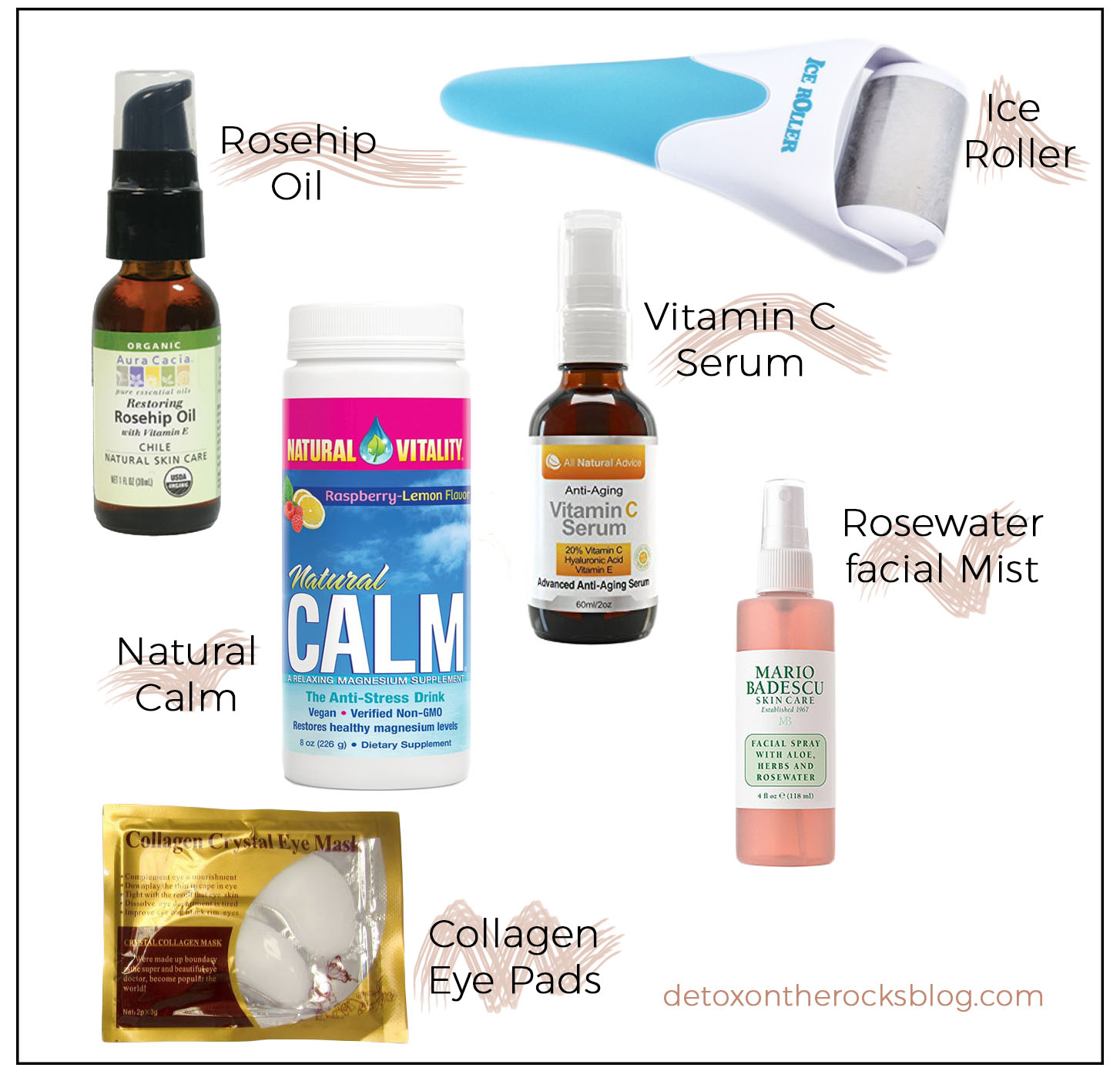 ||Buy the Collagen Eye Pads||
I've tried ones that cost more than 4 times the price. But I find these ones work the best. You can buy a pack of 50 for $37. I use them after a night of too much wine, when I'm simply just tired, or just because I feel like pampering myself a little. My ONLY complaint: they can kind of slip down your face a little, so just make sure you use them when you're not doing a whole lot. Like having wine and watching real housewives 😉
||Buy the Rosehip Oil||
Is that all I ever talk about, oils? Pretty much. I have super oily skin, but it still get's dehydrated (yes, you HAVE to moisturize oily skin the way you would dry skin). Wear this on top of your moisturizer or MIX with your moisturizer. It's perfect for anti-aging, hydrating your skin, doesn't make oily skin break out, AND acts as a primer. I also finds it helps reduce the redness in my skin (ugh! such an annoying thing to deal with!) Seriously you guys, your makeup will go on so flawlessly and leave you with a dewy glow. All natural moisturizer AND primer in one? Yes please! Bonus: it's $17
||Buy the Vitamin C Serum||
If you don't know much about serums, you have to read why they're so important. They will CHANGE your life…. Serums can get very pricey, and honestly, can be totally worth it. But I don't always feel like forking over $150 for just one layer of my skincare routine. This one gave me fast results. It's anti-aging, my skin looks brighter, and skin tone is more even. Obsessed!
||Buy Natural Calm||
I always thought magnesium was for old ladies… Then I started seeing some of my favourite bloggers posting this tacky jar that looks like it had been sitting on the shelf since the 80's. Obviously that got my attention… This magnesium powder (which is delicious by the way. I like the lemon raspberry) helps your mind and body relax and the end of the day. Sip some before bed to rest that busy brain.
||Buy the Rosewater Facial Mist||
I've been using anything I can find with rosewater in it for as long as I can remember, and this little $10 bottle of face mist is one of my fave things… like, ever. I keep it in my bag at all times. Spritz throughout the day to get through the hustle, throw in your gym bag, and DEFINITELY bring when traveling. It hydrates your skin and keeps you looking fresh. That quick little spritz kind of just wakes you up a little too.
||Buy the Ice Roller||
AHHHH! I intentionally saved the best for last. You guys, this should be as important to have in your bathroom cabinet (or, I guess, freezer) as a pair of tweezers… a nail file… a fucking q-tip. I don't know. I wrote all about the ice roller here, so go check out why I love it and all the benefits that come along with it. Reduce inflammation, puffiness, redness, under eye bags. Talk about a product that wakes you up.
Okay, now pour another glass of wine. Your amazon basket is ready to go. Now time for…. Revolve? Nordstrom?
Try these products. Thanks me later. Any favourites? PLEASE let me know in the comments! I always love trying new things
XOXO