You guys….
I don't even know where to get started on this one.
I guess this is kind of two parts. There's eye BALL care. Those babes are important. And we may as well talk skin care because, well, I love to talk skin care. And when you start having eye issues and can't help but rub them or have tears constantly streaming down your face… you really start to slather on the eye cream.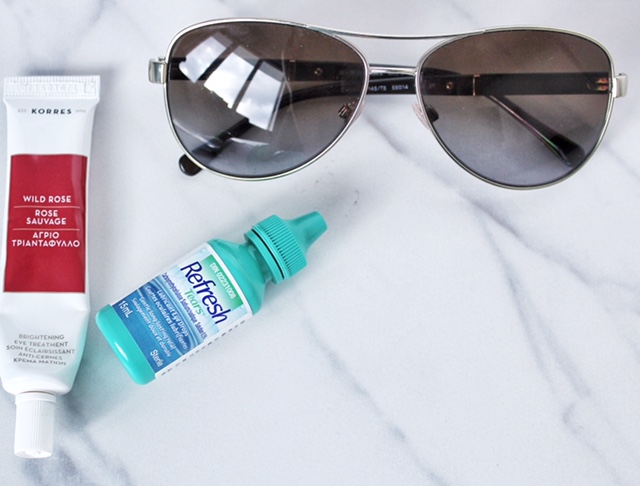 Okay. Let's take you back here.
Starting about a year ago I began having the worst issues with my eyes. BEYOND dry. Like, the dryness caused irritated eyelids that then scratched my eyes every time I blinked.
It hurt to blink.
It constantly felt like I had cuts underneath my eyelids. Like a tiny paper cut with lemon juice in it.
It would happen on and off for the past year. And I'm a mess whenever it happens. My face ends up all swollen (and I hadn't yet discovered the ice roller). My eyes are constantly watering…it looks like I'm blubbering.
At one point I couldn't be around any light. The blinds would have to be closed and I'd be wearing my sunglasses inside….like a fucking douchbag.
My vision was constantly blurry. Glasses weren't helping at all. It got to a point where I couldn't even drive.
Can I tell you how scary it is to think you're going blind?
AND THEN on top of all that mess, my eye lashes would be falling out because everything about every bit of my eye was so irritated. And the skin around my eye was like freaking sandpaper.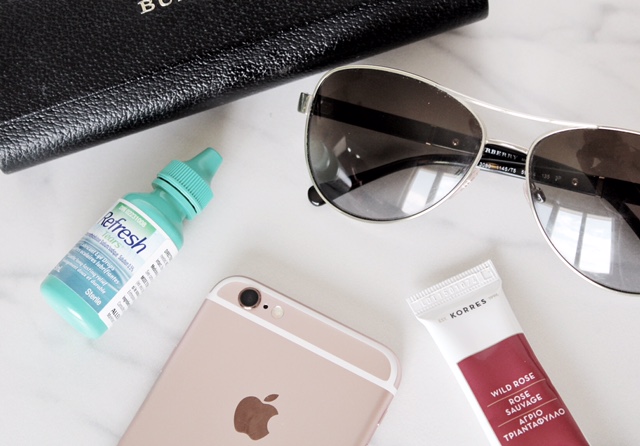 Obviously, this experience forced me to find some things that really work. SO before something like this happens to you or even just to really take care of your eyes… let me share what I've learned.
CONTACT WEARERS
Take out your contacts before bed! Even if you have the lovely kind you can sleep in. Just take them out.
Wear your glasses when possible. I HATE wearing glasses. But find a pair you feel cute in and even just wear them whenever you're at home.
Eye drops. Visine?? Ew. Don't do it. It will dry your eyes out even more. Use the "real tears" kind. And if you have especially dry eyes, use gel drops before bed (it makes your vision a little blurry cuz of the gel). You'll notice a big difference in the am. Keep them on your nightstand so you don't forget.
EYE SKIN CARE
Eye cream! If you're reading this, you're not too young to start using eye cream. The skin around your eyes is much more delicate than the rest of your face. So it's important to use a cream specially formulated for that area. Prevention! Avoid getting wrinkles before you have to start fighting them off.
Take care of your lashes! Use a lash conditioner before your mascara. Also, check ingredients. I'm not gonna act like a pro in this department because I have a mascara that is by no means natural and I love it and always go back to it. But for whatever reason, many mascaras are scented.
GLUTEN SENSITIVE? some mascaras contain wheat. If you have a gluten allergy or sensitivity, check the ingredients!
TIP: One point when my eyes were itchy and my lashes were falling out, an optometrist recommended gently washing my lashes with baby shampoo and then moisturizing just the lashes and lash line with baby oil. I know, kind of a weird thing to put on your eyes… but it works like a charm!
Eye pads. This is just for fun because I've been LOVING eye pads lately. (Tip: Chill them first!) I found these kind of random collagen ones on amazon. They don't exactly have a brand name and the writing on the package is very butchered english which I think is hilarious. But they really work and are a great price!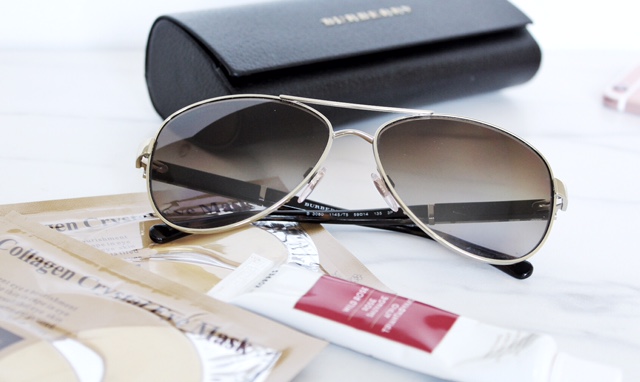 Okay. SUNGLASSES. This needed a section to itself.
Not just a fashion staple. They're important AF. Eye care, sun protection, skin care.
WEAR YOUR SUNGLASSES.
There's beauty reasons. UV radiation damages the skin causing premature aging and even skin cancer. Prevent that shit.
SPLURGE ON THOSE SUNNIES.
Quality sunglasses are important.
Here's why: Because sunglasses are tinted and designed to block out light, your pupils dilate to let in more light. Your sunglasses may be designed to block out that light and prevent squinting, but they may not be blocking out UV rays and will be doing more harm than good. The effects can be super harmful so INVEST in a pair of good quality sunglasses.
This is kind of my rule when splurging: Don't splurge $$$ on trends. If they're the just-for-fun sunglasses, go ahead and drop the $20 at H&M. Spend the money on the classic pieces and things you'll use everyday.
The everyday sunglasses…the wear to the beach sunglasses… wear when driving… spend the extra $$$. You don't need to go overboard. But find a pair that fits your face perfectly, is a classic style you won't get sick of, and is polarized. They may be $250 but if you're someone who takes good care of your stuff, they'll last you a few years. How quickly do you spend $250 at Starbucks?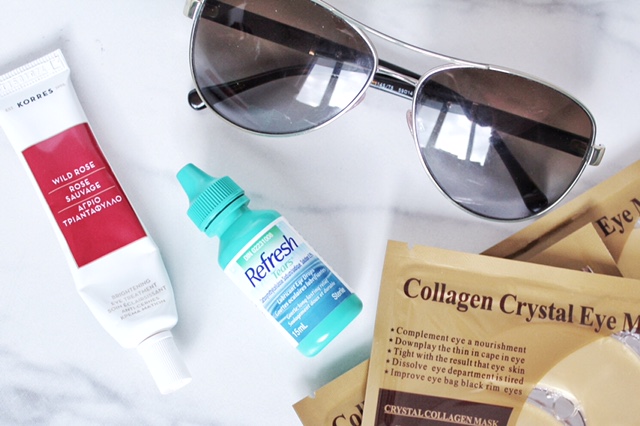 I love aviator style sunglasses. Here are some of my current faves

Take care of those specs! XO