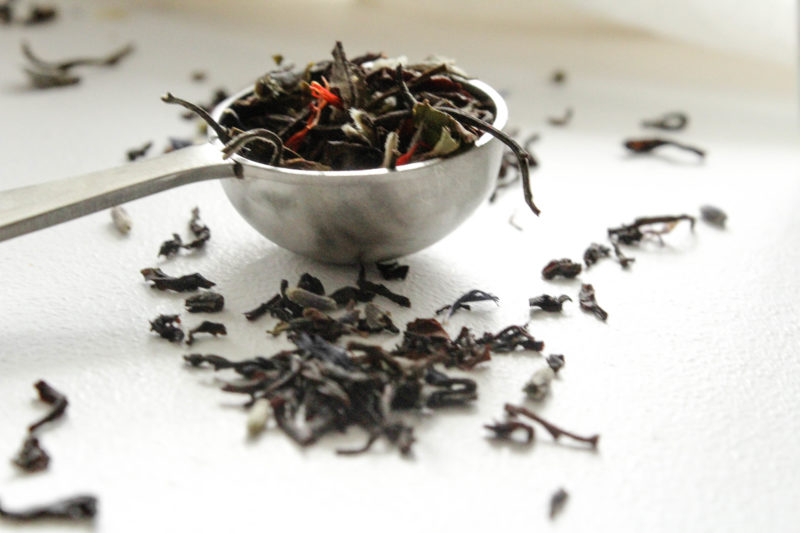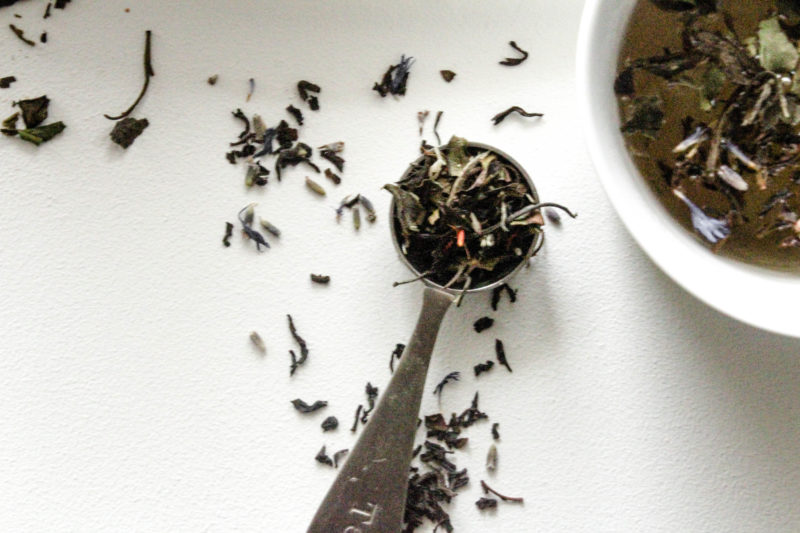 So apparently January is National Hot Tea Month. I stumbled upon this the other day as I was planning this post about teas and I thought…well…PERFECT! And I mean, I get it. It's one of the coldest months.. we're all trying to make healthier choices… de-bloat… recover from colds… heal our bodies after a holiday of over eating and over drinking…
As we're all trying to make healthier choices and probably recover from something or another, here's a little guide to help you find the right tea for you!
Dandelion – Reduces Bloating (I most definitely have been needing this!) Try this with my turmeric ACV drink
Green Tea – A popular favourite and loooooaded with antioxidants . Green tea increases metabolism, can help to improve brain function (all I'm thinking is Monday mornings!), and helps to prevent heart disease. Sip on this if you're someone with a sweet tooth! Green tea helps to reduce sugar cravings and hunger! (I know we all have some holiday habits to break). Also! It can kill bacteria and improve dental health. Just SO MANY THINGS!
Peppermint – Ahhhh my favourite. Peppermint helps improve digestion (sip after a big meal!), prevents nausea and vomiting, removes bad breath, and reduces stress levels. Also, it's herbal which makes it caffeine free and a great de-stressing drink before bed.
Spearmint – Much less common than peppermint, a little stronger in taste, but still, SO yummy. Spearmint tea helps to balance hormones and reduce hirsutism. Reduces inflammation, improves memory, and prevents fungal infections.
Ginger – prevents and relieves nausea and improves stomach performance. Great relief for menstrual cramps, reduces inflammation (another one to try with my turmeric ACV drink!), and helps to relieve stress. A great tea for anyone who suffers from IBS.
Chamomile – good for digestion, soothes skin irritations, and can even help to relieve back pain! It's more commonly known for it's calming and relaxing effects, so another great one to sip before bed!!
Lemongrass – Aids in purifying the body
Earl Grey – Besides being absolutely delicious, earl grey tea is a great stress reliever and helps to fight anxiety and depression.
White Teas – White teas contain the same types of antioxidants as green tea, but a greater quantity. They can boost cardiovascular health, lower cholesterol, and enhance weight loss.
Rooibos – Also high in antioxidants, rooibos tea wards off signs of aging (SO MUCH YESS!!!) and is great in helping with skin conditions like eczema.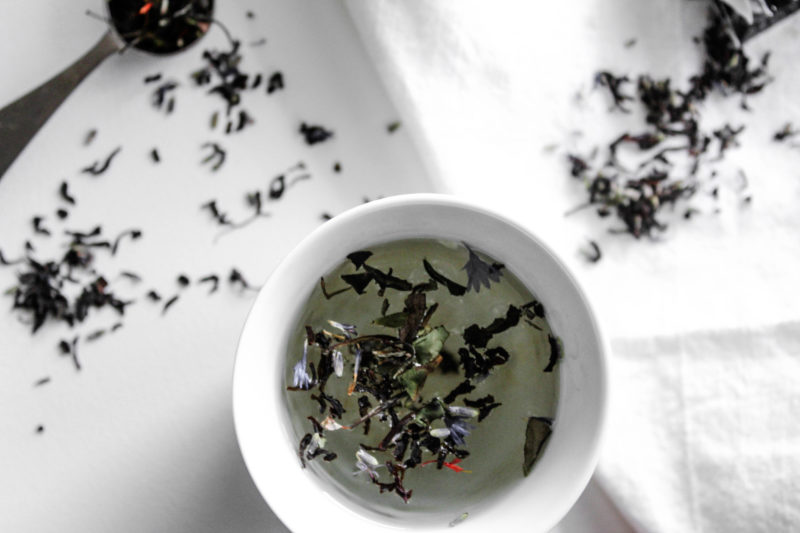 Know Your Shit
If there are chocolate chips in your loose leaf tea…. don't expect it to deliver the benefits of the teas you've just read about.
Don't get me wrong, I love David's tea. And sip away if you enjoy it too. But when a tea label reads things like "artificial flavours" on its ingredients, or "contains dairy", it's more of a treat than a tea.
No organic, natural, (real) teas will taste like pistachio ice-cream. Enjoy every sip, just be knowledgable about what you're drinking. Many people who are dairy free wouldn't think they would have to worry about drinking a looseleaf tea…
XOXO