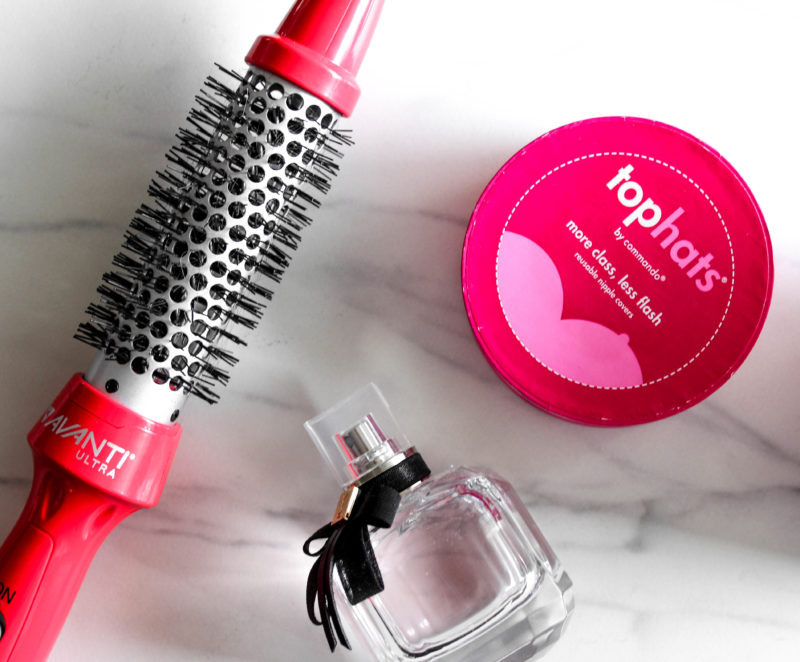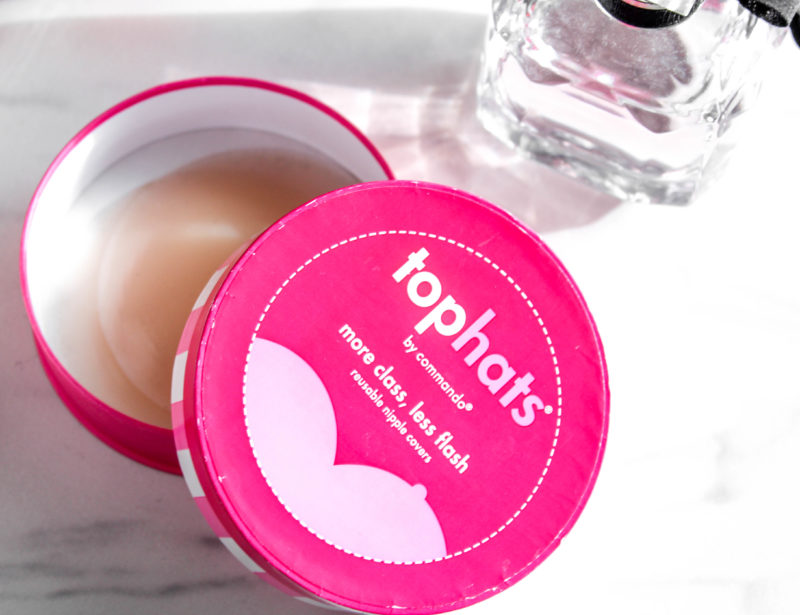 It's starting!! The Holiday party season is officially upon us. This means there's FINALLY a reason to dress up and sport that dark sensual lipstick. It also means drinking an extra glass of wine because it's rude not to. Not to mention, you can pick up a couple items for yourself when you're doing your Christmas shopping because …" I NEED a new pair of shoes for the event next Saturday anyways…"
Who doesn't love to get dressed up? If you're like me you probably sport athleisure most days and see how long you can go without washing your hair. I basically look unrecognizable in a dress with my hair done. But I've gotta say, it really helps with that wow factor.
Never seen me outside of my lulus, have you? 😉
With the holiday party/dress up season, also comes being terribly uncomfortable. Is my dress to short? It's definitely too tight to eat any carbs at dinner. These new heals are giving me blisters! 
But here's how it goes… A few glasses of wine in and you're barefoot on the dance floor… (probably at a party that doesn't even have a  dance floor) hoping you don't have a nip slip. You're feeling fancy as fuck, and you and your girls, – you've gotta document this. (Who knows when you'll wash your hair again) You spend a solid 6 minutes getting the right photo. You've got tons. "We all look so good!!"
Okay… fast forward to the next day… you're in your pjs sipping on a hot apple cider scrolling through your phone…those photos are like drunk texts. Oh god… did I really look like that? That nip slip was pretty darn close… the shine… what the fuck happened tp my makeup??… and the wine mouth!! Ugh! The wine mouth! But who wants to drink white wine in December?
Kay girls… I gotcha covered….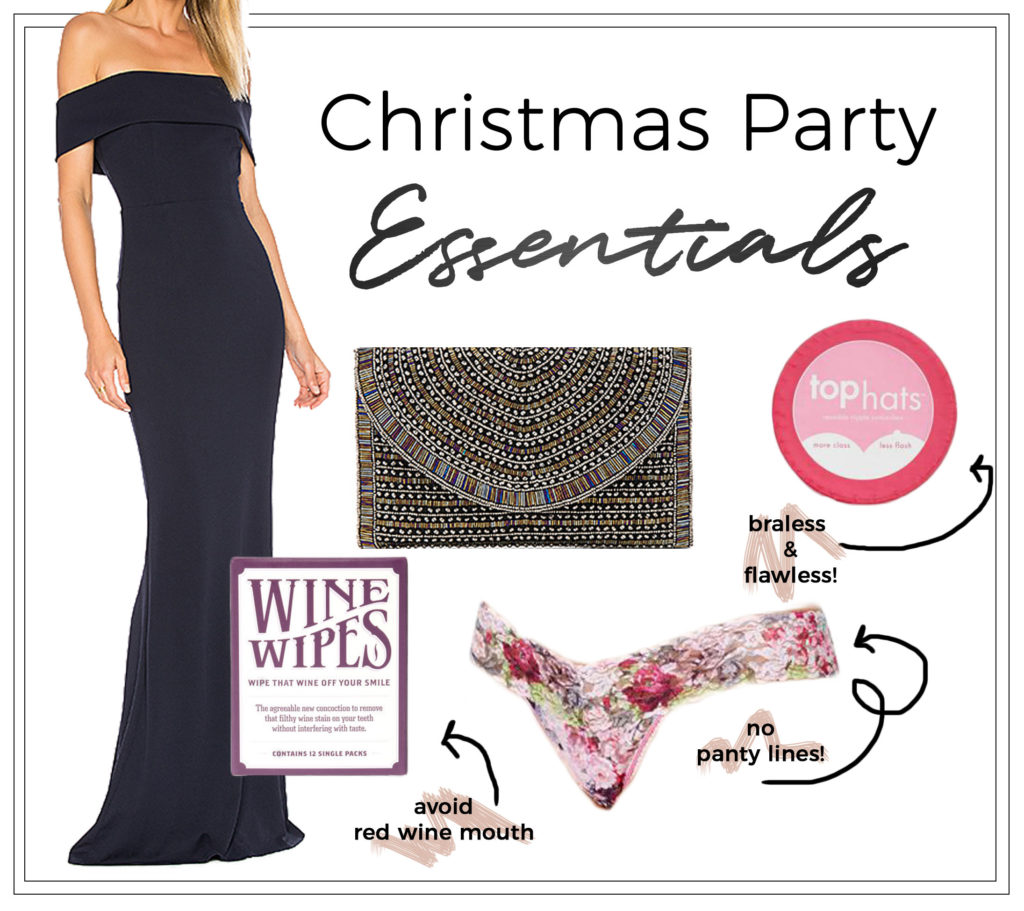 Everything You'll Need To Survive a Holiday Party
||Shop Matchsticks||
 You guys HAVE to have these. These perfect sized double sided pieces of tape. They adhere perfectly to your clothes and skin. You can get away with a plunging neckline without any worries! AND they fit perfectly into a clutch. So bring some for backup! Your friends will thank you.
||Shop Top Hats||
Basically, nipple covers. Wanna wear that plunging neckline without it looking obvious you're not wearing a bra? Top Hats. And they're reusable! Guys, I've worn these for an entire night… even on a dance floor.. and they DON'T MOVE! Hallelujah to that!
||Shop Hanky Pankys||
A thin, lace thong is ideal to avoid those annoying panty lines. Or hip dip lines. Whatever the hell they're called. Something with a thin, wide, light fighting waist band is a must. Hanky Pankys are great and Victoria's Secret makes some nice ones too!
||Shop Oil Blotting Papers||
This is a duh! Nothing like looking at your camera roll the next day only to see Christmas lights reflecting in your forehead. No thanks! Oil blotting papers are a quick and easy fix to a serious problem. Another thing that's designed to perfectly fit into your clutch!
||Shop Wine Wipes||
These are actually needed all year round. I want to thank a friend of mine who introduced these to me about a year ago. Okay you guys. That annoying red wine mouth I was talking about earlier? PFFT nooooo worries! Wine wipes help remove that colour from your teeth without any flavour SO you can go back to drinking another glass of wine without it tasting all funny. Enjoy!
And because you need these things to fit perfectly into a clutch… here are the ones I haven't been able to take my eyes off this season!

Okay, NOW for the BEST tool you can have this holiday season…
The holy grail…
The "fake a blow out" MUST have…
DRUM ROLL PLEASE…….
It's annoying to have to book a hair appointment in advance as it is… how the fuck do I know what I'll be doing 3 Saturdays from now at 2:30 in the afternoon? And now it's the busiest season of the year on top of that? 3 weeks in advance is like 2 weeks two late.
This heated brush gives the PERFECT (and easiest! and quickest!) DIY blow out. I've never had as many compliments on my hair as I have after I started using this.
Here's what you've gotta do…
1) was your hair as your normally would
2) Spritz in a little surf spray for added texture/volume (I like bumble and bumbles)
3) A little moroccan oil or serum in the ends
4) Blow dry as you normally would
5) HEATED ROUND BRUSH
I don't trust myself enough to give an actual tutorial on this, but I like to hold this under my hair around the roots for a little added lift. Continue to brush (SLOWLY) in a slight twirl AWAY from your face. Hold for a couple seconds a few inches from the ends for an added Hollywood glam curl.
You guys it's SO fast and so easy. As you know, I don't really talk hair because, well, I suck at hair stuff. But this is fool proof! If I can do it, anyone can.
I'm LOVING this one from Avanti (Thanks mom!) It heats up fast and I love the barrel size.Perfect for any length!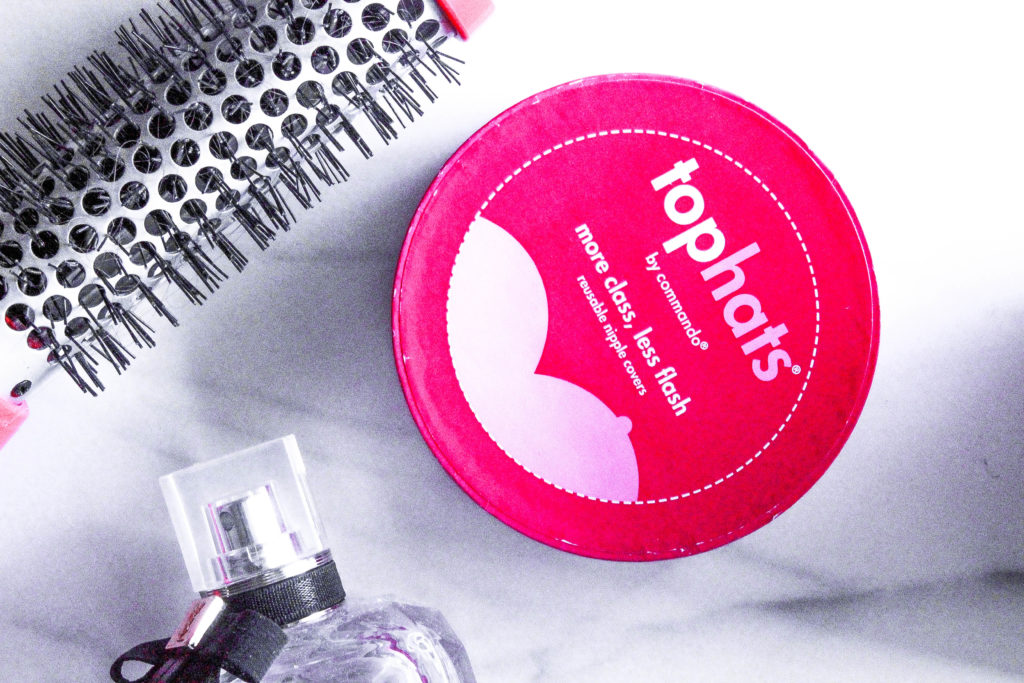 Any holiday party must haves you swear by!? Leave them in the comments!
ALSO on the search for the perfect red lipstick…. What's your fave??
XO