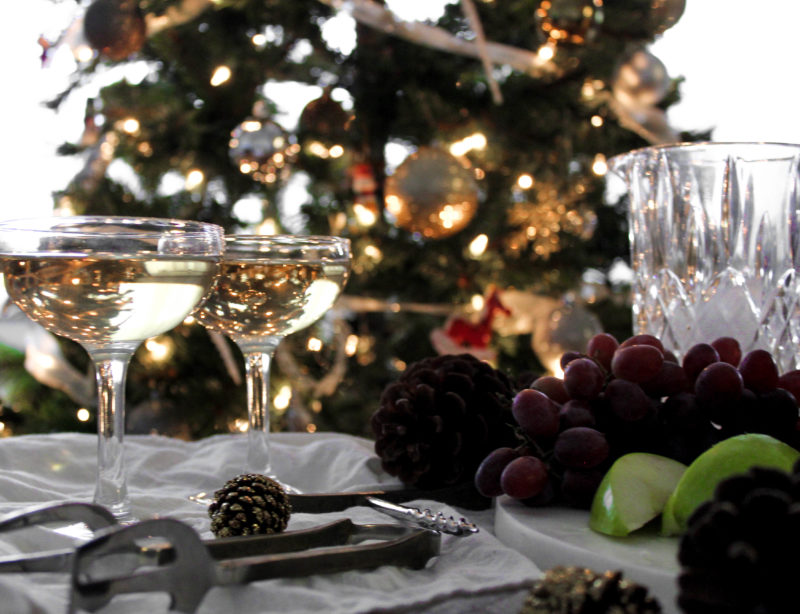 Okay I don't even know where to begin on this one. You guys, I am all for enjoying life's simple pleasures. Champagne, carbs, gravy. I want it all. But there is NO reason to just let it all go.
And PLEASE PLEASE PLEASE don't be that person waiting for your New Years resolutions. Here's the thing: if you're eating twice your body weight over the holidays, sipping baileys and coffee for breakfast, skipping the gym…. you're creating a HABIT and we all know how hard habits are to break (Ever been a nail biter?). Come January first, you're feeling sluggish, you now have a ton of "fixing" to do, and it's not just a matter of getting a gym membership. Now it is forcing yourself to go there (with a negative mindset of using weight, at that), breaking the cycle of eating harmful food, cutting back on the alcohol, and creating a routine to fit in all these healthy changes.
It's a SYSTEM. You can't wake up one day and be a better, healthier person. You need the mindset. You need the routines to help you effectively achieve these changes. AND again, habits are hard to break… so just try to avoid bad ones in the first place.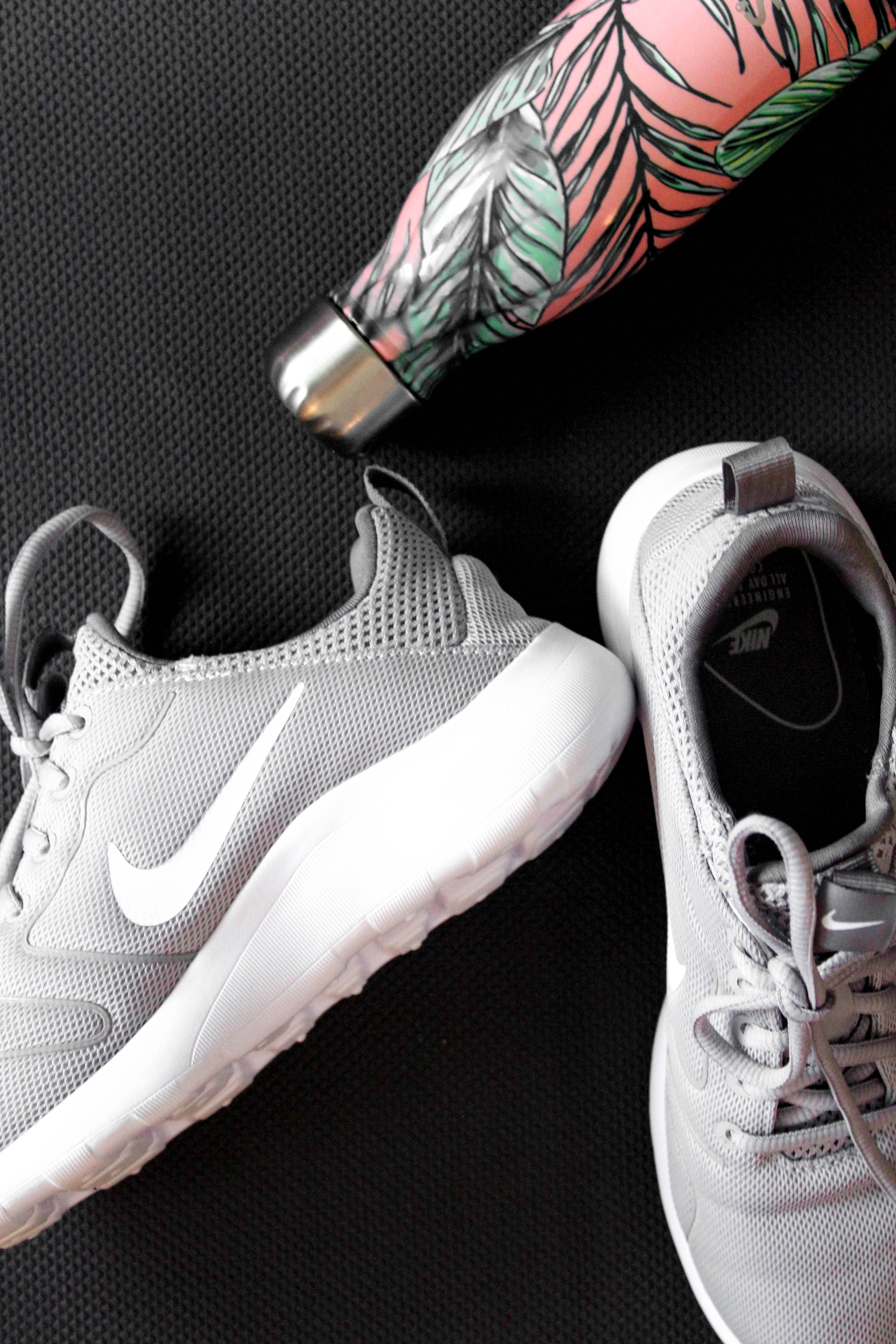 Let's Start with Gym Motivation
Don't go at it alone
If you're having a hard time getting your ass to the gym, make a date with a friend. You're more like to go if you know someone there waiting for you. If schedules are hard to line up this season, even just have a friend to check in with. Commit to going 4 times a week. Check in with each other and hold each other accountable.
Sign up for a class
In the morning, put your name on the list for the lunch time class. Make the commitment before you can change your mind. This will also force you to work out harder when you're in a room full of people who have clearly done this before… Plus, it's a great way to learn some new exercises!
Personal Motivators
Don't think about weight loss. Think about how good you want to look in your New Years Eve dress. Hang it on your bedroom door as a daily reminder. With all the events and gatherings, there's going to be a plethora of pictures. You want to look good in them, don't you?
Podcasts
One addiction I hope I don't ever lose…. podcasts are a great way to listen to something either entertaining or educational while you're doing something completely mindless. Life can get crazy. But whenever I have a new podcast episode I'm dying to listen to, I know the best way to get some "me time" and actually listen to it, is to hit the gym.
Take Netflix with you
Back in the day, I would wait until a really good movie was coming on and I'd run down to the gym in my apartment to watch it on the elliptical. I'd do cardio until it was over and once I hit the 20 minute mark and had broken a sweat, I completely forgot I was even exercising. I was like 19 then and pretty ridiculous… there's no need to workout for 2 hours… but if your gym has personal TV's on the machines, go to watch real housewives. Bring your iPad and watch the latest episode of Riverdale. 
The main thing: Find YOUR time and YOUR workout. If you're simply not a morning person, don't force yourself to go in the morning if it's gonna throw off the rest of your day. If you hate bootcamp style classes, try pilates. Find what's comfortable for you so you're more likely to stick with it.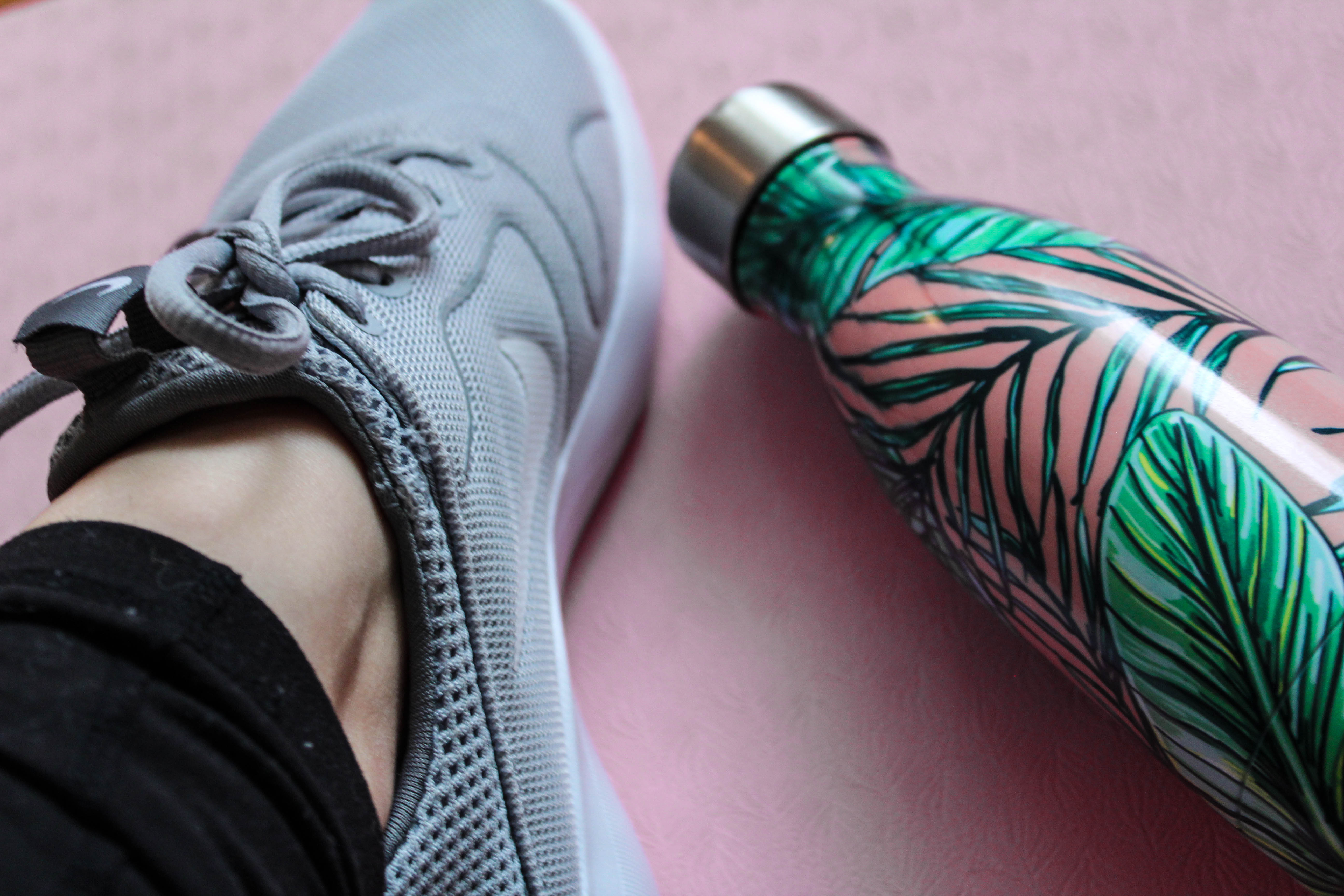 Make Wise Decisions
One of the best tips I've ever heard, I believe it was Kelly Leveque who said this (If I'm wrong, someone please correct me!) She said, start by changing just one THIRD of your day. Start with having a healthy morning. Hit the gym, have a healthy breakfast. That sets the tone for the rest of your day. And even if you decide to go for pasta and a bottle of wine with your girlfriends after work… at least you did something good for your body that day.
Be hot on the inside
Before you make your coffee, sip on some warm lemon water. Or even just swap out on of your water bottles for hot lemon water. Throw in a shot of apple cider vinegar. This simple step alone will give you insane benefits.  And choose tea when you want to cozy up. Skip the hot chocolate (unless you're going for this bulletproof version 😉 )
Get cozy, not lazy
Just because you're spending more time inside, doesn't mean you need to spend more time on your ass. With all this "down time" use it to prep your meals for the week. Nothing is as cozy as walking into a home and smelling something delicious on the stove. Knowing what's going in your food is SO important, so I'm a big advocate of cooking at home. But having food prepped, will also encourage you to eat that instead of grabbing something through the drive thru on lunch.
Avoid the "Last Supper" mindset
Another thing I heard on the TSC podcast that really put things into perspective for me. Most of us, when we go for dinner, have the mindset of like "I have to eat the most indulgent thing… I'm out anyways" I mean, go ahead, indulge if you feel like it. But not EVERY time you go out. Think, what would you be eating if you were at home? Probably not a cheese burger and fries. Probably not an entire appetizer before a double portion of pasta. Every now and then, choose the fish and steamed veggies. Choose the salad and add chicken. OR choose whatever the fuck you're really craving, and tell yourself you'll save half of it for lunch tomorrow. If it's in front of you, you'll eat the whole thing, but if you stop half way, you'd probably be comfortably full. Try drinking a quick protein shake before you head out… ordering on an empty stomach is like grocery shopping when you're hungry…
Hydrate
Are you sick of hearing this yet? WATER. Have a glass of water for every cocktail or glass of vino you drink. A Fave: Throw some cucumber in your gin and soda.
Your body is talking to you
Listen to it. If it's telling you you need some vegetables, munch on some. If it's telling you you're tired, sit this one out. Don't feel the need to be at every dinner, gathering, and event. It's okay to turn down that second glass of wine (I mean, I wouldn't. But ya know…) That's nice of your mom to bring over cookies. But if you just don't fell like indulging, don't. You're going to be pulled in a million directions over the next couple weeks… focus on taking care of yourself to better enjoy what's to come.

Choose your vices.
Are you really looking forward to another cocktail after dinner? Skip desert. Craving some rich chocolate? Order the fish, save half for tomorrows lunch, and get that chocolate mousse. 

---
It's doable guys!! You can enjoy the holidays without packing on the pounds. Save your New Years resolutions for things like reading more or waking up earlier.
XOXO