Well well well…
It sure has been a while. Fuck, can life be busy. BUT on the plus side, all this business and all these changes have given me TONS of inspiration and ideas to blog about.
More than anything, it's been what feels like FOREVER since my last recipe. I figured it's about time I throw another one at you guys.
Okay, I'll be honest. This omelette recipe isn't really mine…. it's Tyler's. He came up with this.
Inspired by me though. That avocado toast spread us millennials love so much… you don't HAVE to put it on gluten-free bread to enjoy guilt-free.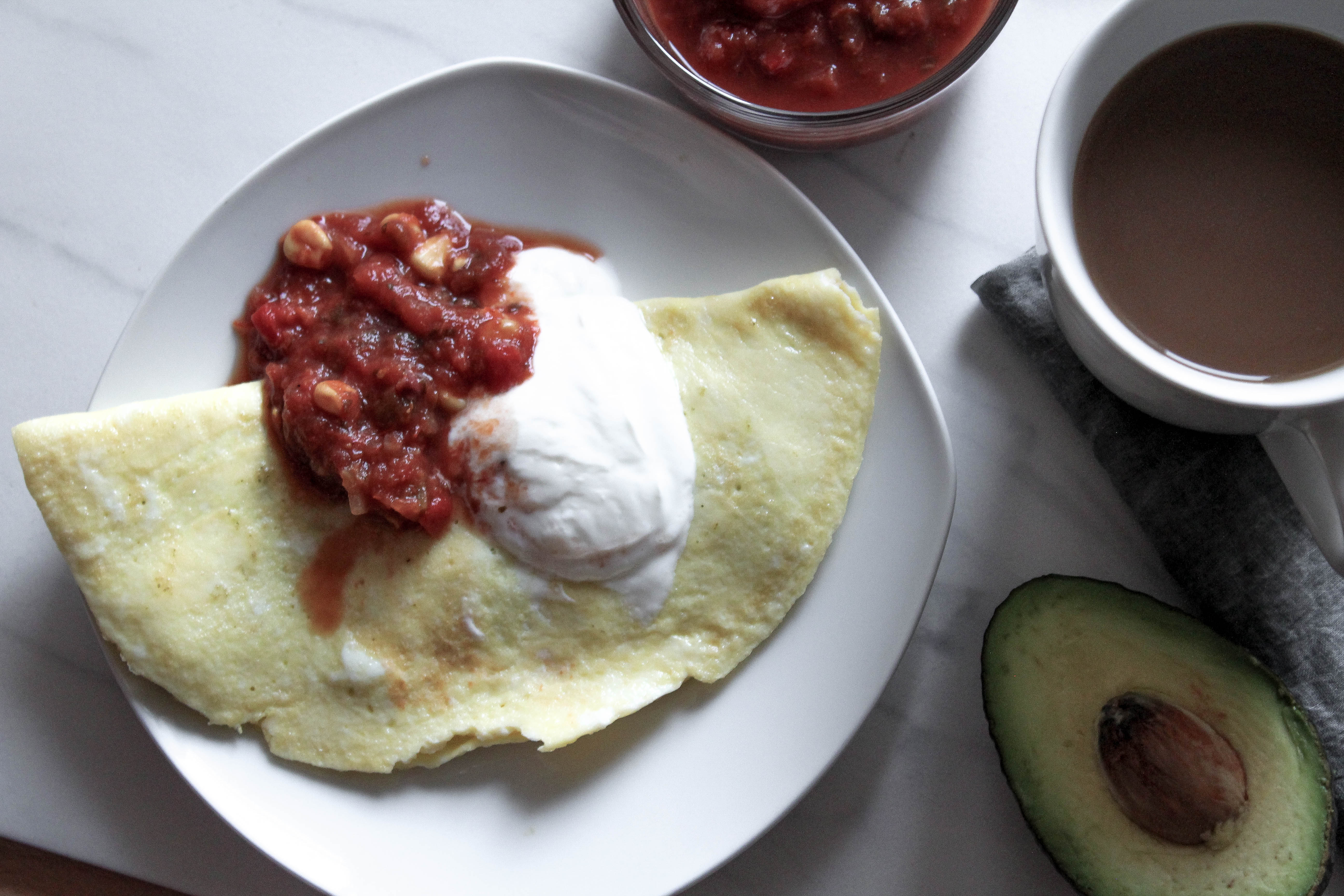 Now, I know I'm not the only one with limited time on my hands. So I can't be spending 30 minutes each morning preparing breakfast. As much as I'd love to appear as super-mom-betty-crocker-martha-stuart on Instagram, I just can't commit to that level of standards.
No bueno.
Really, I'm inspired more by Real Housewives. I love to have a day where I just  sit here with a mimosa in my hand while someone cooks me a beautiful carb-free meal. And by person I mean boyfriend.
But seriously though, this is super simple and requires very few ingredients. If you're a true millenial, you'll already have the ingredients in your fridge. For all you single ladies, this is a recipe for 1 and you'll enjoy making it for yourself. For those in relationships… forward this to your man so he knows what to make you for breakfast while you sip your mimosa.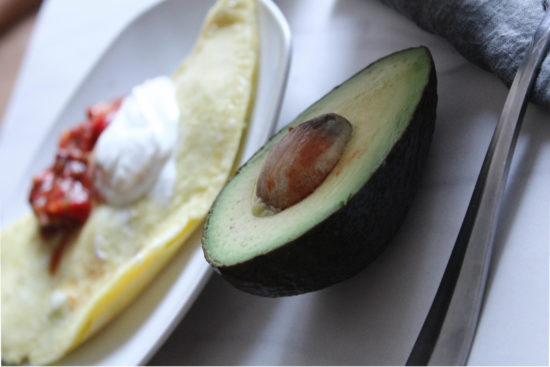 First Things First: Ingredients
1/2 Avacado
Juice of 1/2 a lemon
Pepper to taste
2 eggs
2 tbsp Salsa
1 tbsp plain Greek yogurt
Here's how your boyfriend will make this omelette for you *wink wink*
Heat a non-stick pan over medium heat. Whisk the eggs in a bowl, the way you'd make scrambled eggs and pour into heated pan. Let sit for a few minutes until cooked. While the eggs are cooking, smash together: avocado, lemon juice, and pepper. Add this mixture to the pan, covering just half of the egg pancake thingy you now have. Fold the egg over to look like the above pictures.
Add the salsa and greek yogurt over top, have on the side, whatever you like. And enjoy!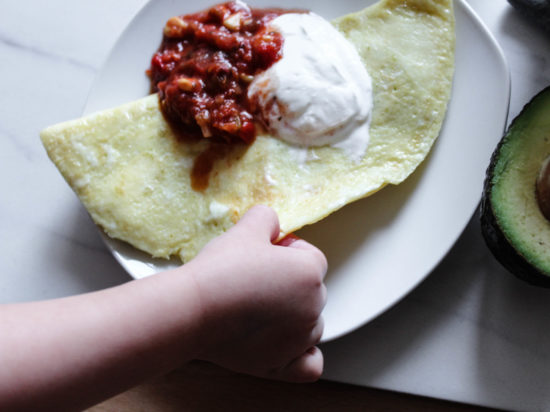 Proof of how delicious this is! As I was trying to shoot these photos, Lily was picking at the eggs and dipping them in the yogurt. She couldn't get enough! She then went on to eat about half of it as a little pre-dinner, dinner.
Side note: Lily calls avocados, "bacados" and I think it's my new favourite word.
Again, I've gotta give Tyler credit for coming up with this. We love to make hipster avocado toast but I don't love to eat a lot of bread. And it's hard to always find a gluten-free bread that tastes good (ps. If you have one, let me know!) Or is less than $7 a loaf.
Sometimes it's just nice to get those healthy fats and have a high protein breakfast.
Post workout anyone?
Easy Peasy. Leaving you more time to photograph your new favourite meal.
Happy weekend y'all!!
XOXO