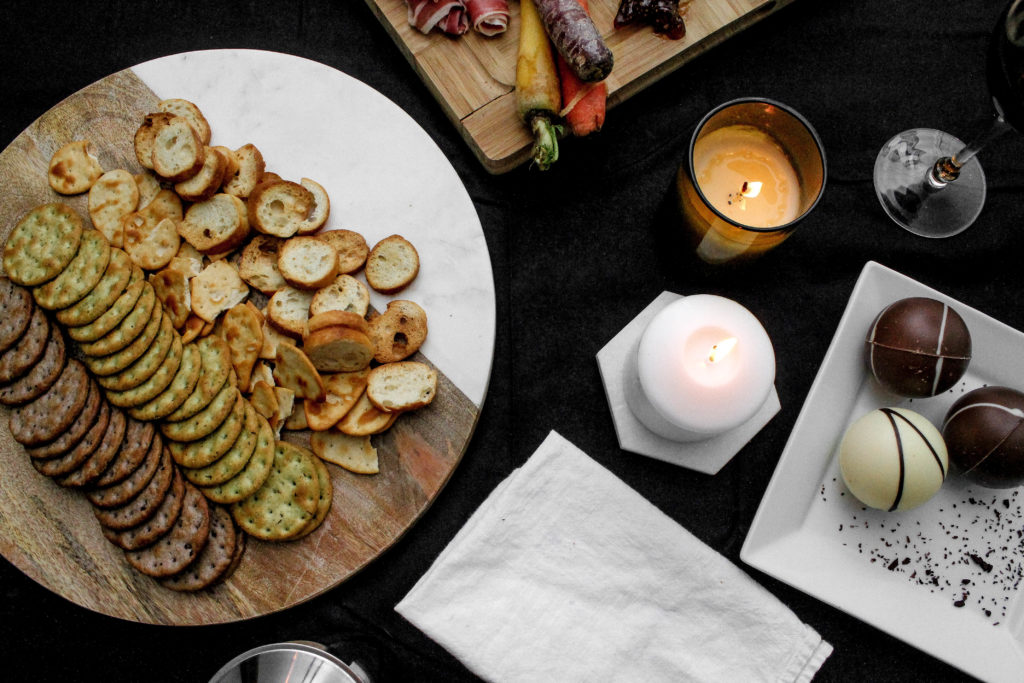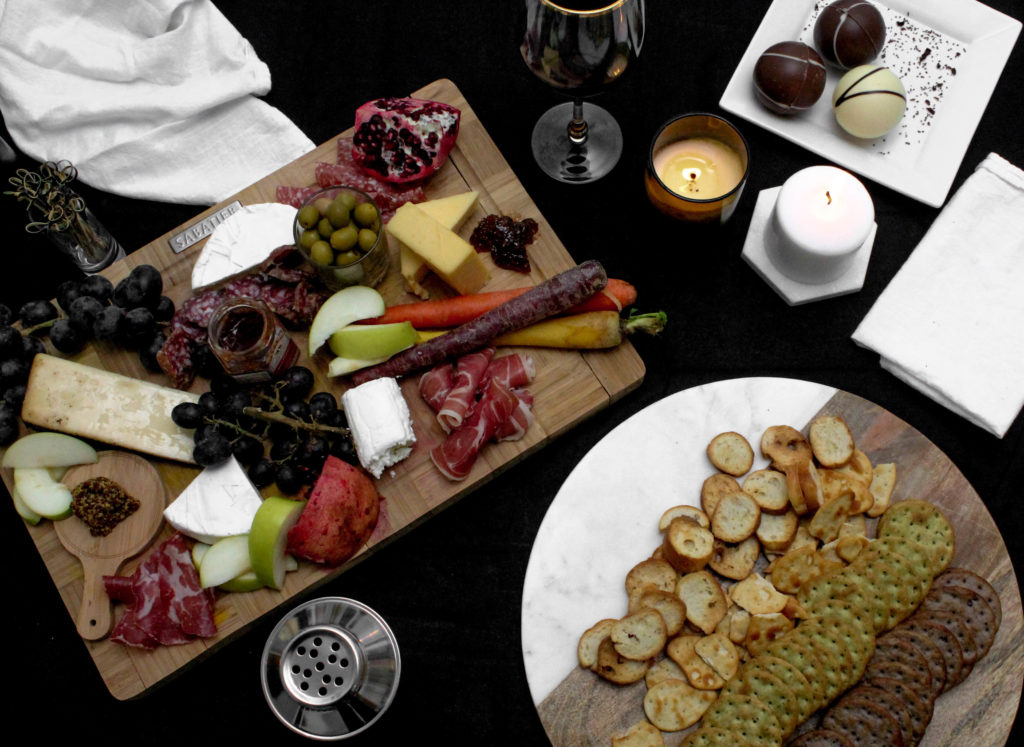 You know how I'm all about focusing on what you can add to your diet rather than what you can take away from it? …I really wish I had a good enough reason to add more cheese into my life.
It's soul food? Does that count?
If only one shady ass guy with a PhD could release a false study that cheese cures the damaged caused by cell phone usage and sitting…
My favourite way to prepare food for guests is to make an epic charcuterie. Over the holidays, I'm pretty sure this is my dinner every night for a solid 9 days. It's easy for everyone to pick at, there's no cooking required, and very few dishes.
Also, right now for my January Wellness Challenge (Have you joined the Facebook group!?), this weeks challenge is to avoid eating out. This means stay-at-home date nights! SET THE MOOD. Light some candles. Pour some wine. And indulge while watching movies (or an entire season of Stranger Things)
There's rules though. And the first one is: No shitty cubed cheese trays from the grocery store.
Not sure where to start? I've got you. 
Cheese
You'll want a variety. Here's a simple breakdown for you
Something soft – Think brie (YUM), camembert, or a goat cheese
Semi-firm – cheddar (I loved a smoked cheddar), manchago, gouda….
Aged – Like an asiago
Blue – I love a little crumbled blue cheese on my plate
Cold cuts
Again, a variety. A prosciutto is always nice. Add something a little spicy. And a dried salami is always good.
Fresh fruits
I love some dark berries or a little pomegranate. Olives are also included under this.
Dried Fruits and Nuts
There's a lot of salt on your plate, so go for some unsalted cashews or raw almonds.
Veggies
I like to do some carrots and cherry tomatoes. You can also add some greens for filler.
Crackers and breads
I prefer toasts and thin crisp breads. The crisps made by Ace are some of my faves. And mix in one type of cracker with a little flavour
Spreads
Honey, chutney, jelly, dijon mustard
---
---
Charcuterie Accessories
It's all about the accessories. JK. It's all about the cheese. But you've gotta make it look cute. Use some small dishes (for things like olives and nuts). If your jelly comes in cute jars, plop those right on your board. And cheese knives. If you're doing a big spread, have separate knives (I totally use Lily's Mellisa&Doug cutlery set) for each cheese. And don't forget to have one in the jelly jars too.
My Faves
Smoked cheddar with a slice of green apple
Dijon mustard for a little zing
Brie on a crostini with spicy pepper jelly
What are your fave combos???